Landscape and macro photography – all in one shoot
Henrik Spranz spends his spare time with his camera in the Austrian countryside. He combines technical skill with creative flair to take outstanding shots that have become extremely popular on the web.
Watch Henrik as he takes us to his favourite haunts and gives advice on how to create your own unique style.
Almsee Morning © Henrik Spranz
Henrik Spranz talks about taking both landscape and macro photographs
This video is the latest in a series, showcasing Canon owners as they demonstrate how they took some of their favourite photos.
During filming Henrik talked about how he combines his two passions, photography and nature, into one fulfilling past time.

Golden © Henrik Spranz
How did you get into photography?
"I had taken plenty of photos on holiday, but was constantly frustrated by how they looked when I got home. So, I started to read up on photographers and their techniques, I soon became hooked. The National Geographic was and is a favourite destination, and Ansel Adams a particular inspiration.
I've always loved nature and walking amongst it, so it was no surprise that I took up landscape photography.
I've had no formal training, I am lucky I quickly learnt to appraise my own photos and work out what I like and don't like about them to improve for next time."
So, trial and error is key?
"To a certain extent yes, but that doesn't mean just shooting for the sake of it. These days I'm prepared to go out for the day and end up taking no photos. If the light is wrong and the scene not inspiring me, then I'll just pack the camera and lens back up and move on."
That must be hard?
"Yes, but it is a really important skill to be dispassionate. Now that I have both landscape and macro lenses with me I have more opportunity to find something worth taking. That's what happened this morning. I was not inspired by the landscape shot, but then I spotted the beautiful orchid."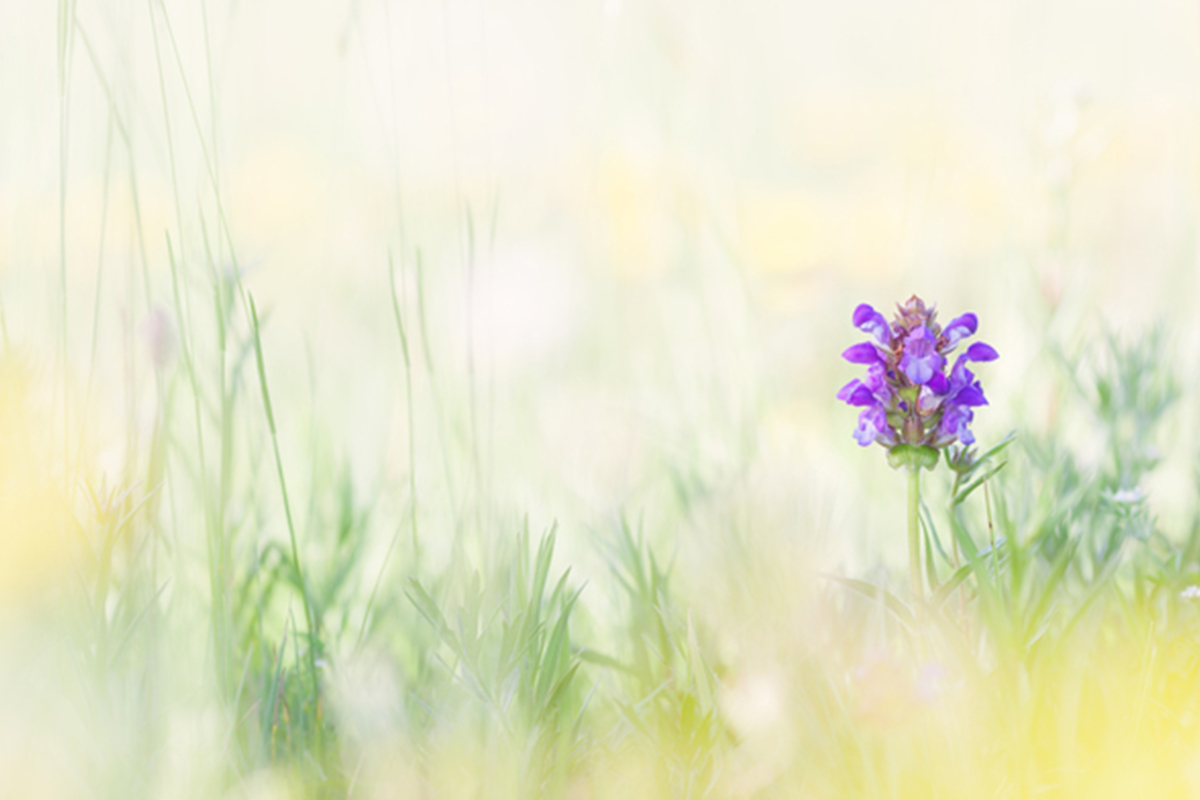 Unimposing Beauty © Henrik Spranz
Is that why you have got into macro as well as landscape photography, two shoots in one?
"It might seem like that, but in fact I need to prepare for either one or the other to make sure it is going to work out, but be on the lookout for other opportunities.
I got into macro because I felt I needed a new challenge and was inquisitive as to how I could adapt my style to work close-up."
Is it really a big change?
"It has been a steep learning curve, although I have been very lucky to have joined up with a local community of macro photographers who have been very helpful. In fact my partner, Perdita, is in that group and we are encouraging each other to push the limits on our work.
You have so much more control over every element than with landscape. In fact recently I was at a beach and found myself wanting to shift enormous rocks to influence the foreground!
The similarities are also there, including thinking about both the foreground and background to lead the eye. And of course you need to control the light. Different outcomes but similar processes to get the shot just right."
It must be difficult to combine a career as a software developer with your passion for photography. Does that mean you do a lot of pre-planning?
"I get myself organised, knowing where I am going to go, what time I'm going to get there and what needs to be in my bag. But I'm not the sort of person to plan and sketch the precise shot I'm going to take. I'm expecting some inspiration when I'm there.
Timing is critical for me, because of the light. There will only be a short window of time when the light will be right. With macro you have more chance to play with it using a diffuser, but with landscape you may find there is only a 10 minute window at the start or end of the day."
Is the state of the light so critical to your photography?
"Yes, and its effect still surprises me. At that beach, recently, I set up to shoot as the sun was going down, got the shot I expected and prepared to leave. Suddenly the rocks changed colour and I had to unpack the camera, tripod and lens quickly and start shooting again. Back home that was the only photo worth keeping."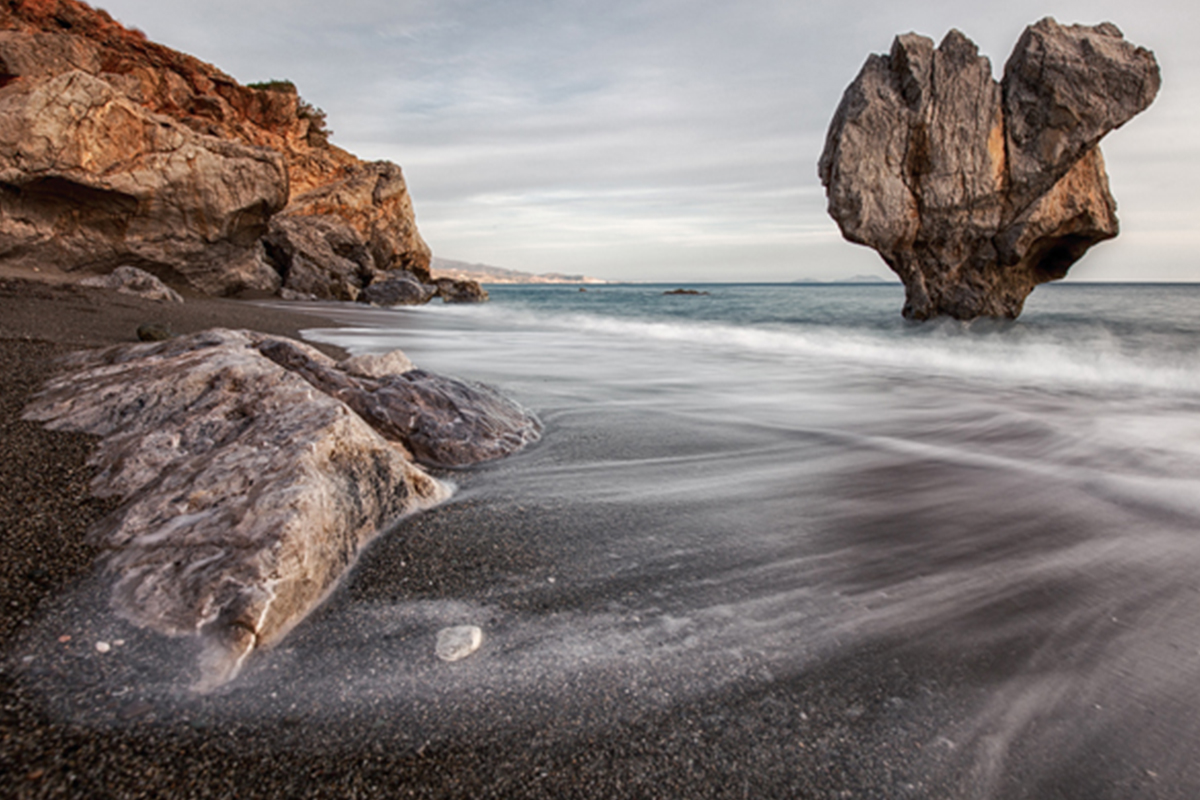 Preveli Beach © Henrik Spranz
That brings us on to post-production, how much do you do on the computer?
"Most important is to decide if the shot deserves more effort. Then, if it passes the test I'll spend no more than 30 minutes tightening it up. I'll look at the histogram, I have a feel for what shape means the exposure is best."
Lastly can you give You Connect members some quick advice?
"Don't worry if the results aren't what you expected straightaway, be open to learn from others, then find your own particular style, but most importantly have fun with your camera."
Search Henrik Spranz to find out more about his photography.