A prime lens with excellent macro capabilities
The EF 100mm f/2.8L Macro IS USM has a true macro magnification ratio of 1:1, meaning the object you are photographing in real life is the same size as on your camera sensor. This versatile lens gives great results in portrait work and handheld movie-making, thanks to its ability to achieve a shallow depth of field with beautiful bokeh, along with built-in Hybrid Image Stabilization and lightweight design.
The EF 100mm f/2.8L Macro IS USM is a great lens for:
Sharp Macro results
While many Canon lenses have Image Stabilizer (IS) capable of regulating camera shake when working hand-held, this lens features a groundbreaking Hybrid Image Stabilizer system to counteract regular angular shake and lateral shift-shake which is exaggerated when shooting extreme close-ups.
Image shown for "ON" demonstrates the use of Hybrid Image Stabilizer, while "OFF" shows the image without any use of Image Stabilizer.
Shift and Shake
Shift-based shake occurs when a camera moves parallel to the image sensor scene, this is significantly more pronounced in macro photography. Usually macro photography requires a steady tripod, however the new Hybrid IS helps to eliminate angular and shift camera shake. This gives you more flexibility to eliminate natural camera shake and to respond to your subject if it moves or changes position, ensuring crisp images when shooting macro subjects.
Swift, silent response for great results
When the slightest disturbance can ruin a perfectly prepared live shot, the superb speed and silent autofocus of the USM motor paired with the 100mm focal length ensures you achieve the best results, whilst having enough distance so as not startle your subject. Use the built-in focus limiter switch to further increase the AF acquisition speed by limiting the focus within a specific distance range.
L-series build quality
Part of the prestigious range of L-series lenses, the EF 100mm f/2.8L Macro IS USM is engineered from the highest quality materials and is weather sealed to make it robust enough for shooting in all conditions.

This lens is a great option for portraits because of the Ultra-Low Dispersion (UD) lens element that removes chromatic aberration and the exceptional bokeh produced by 9-blade circular aperture combined with f/2.8.
The combination of the exceptional Hybrid IS, f/2.8 aperture and fast USM autofocusing system makes this a truly unique lens that performs exceptionally well, making it popular for those who occasionally do macro, as well as those that want to specialise in it.
A versatile lens great for portraits
A great dual-purpose addition to your kit bag, the EF 100mm f/2.8L Macro IS USM is great lens for portrait photography, allowing you to get exceptionally close to your subject, whilst keeping incredibly sharp image quality.
Beautiful portraits in crystal clear detail
The EF 100mm f/2.8L Macro IS USM is everything you'd expect from a prime lens. Its excellent optical quality and superior delivery of ultra-fine detail is great for when your portraits need emphasis on facial features.
The perfect perspective
The 100mm focal length is perfect for portraits, enabling flattering close-ups without distorting facial features. The Hybrid Image Stabilization allows shooting of beautiful images, handheld in low light.
Don't be distracted from the detail
The f2.8 aperture allows for a shallow depth of field, creating the impression of distance. This helps separate the subject from the background and draw the eye to focus on the detail you want.
Specifications
To view the full specifications for the EF 100mm f/2.8L Macro IS USM, please click the button below.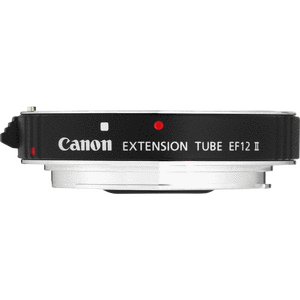 Canon Extension Tube EF 12 II
When used with selected lenses, this 12mm extension tube allows much closer focusing.

Macrolite Adapter 67
Allows Canon Macro twin lite or Macro ring lite flashes to be used with lenses having a filter-thread diameter of 67mm.

Lens pouch LP1219
Protective soft case for selected EF lenses.

Tripod mount ring D Black
Allows longer length lenses to be mounted on a tripod for improved handling and balance.

Protect Filter 67mm
Protects the front element of lenses from dirt and damage. Fits lenses with a filter thread of 67mm.

Polarising Filter PL-C B 67mm
A polarising filter for lenses with a 67mm diameter filter thread.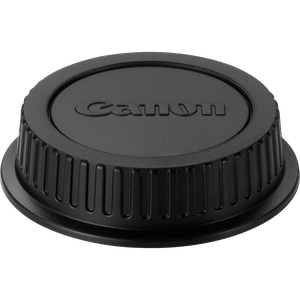 Lens Dust Cap E
This rear cap protects your Canon lens when it's not being used. Also compatible with other EF and EF-S lenses. Included in the box.

Lens Cap E-67II
Protects your Canon lens when it's not being used.

Lens hood ET-73
Prevent stray light from entering a lens, keeping unwanted glare from affecting your photos.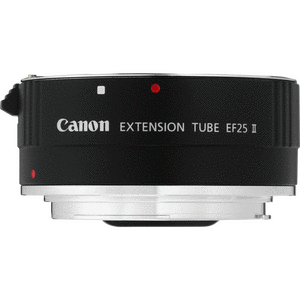 Canon Extension Tube EF 25 II
This 25mm extension tube fits between the camera body and the lens, providing closer focusing and macro capabilities to the lens while maintaining electronic contact. The EF 25 II provides even closer focusing than the EF 12 II. 
Reviews
Click below to leave your review for the EF 100mm f/2.8L Macro IS USM
You might also like...
Four alternative lenses to the EF 100mm f/2.8L Macro IS USM selected by our lens experts.
Wide-angle Lenses
Achieve a wider field of view and fit more into frame with our range of wide-angle lenses.
or