My favourite city to shoot in, are you surprised by Lucie's answer?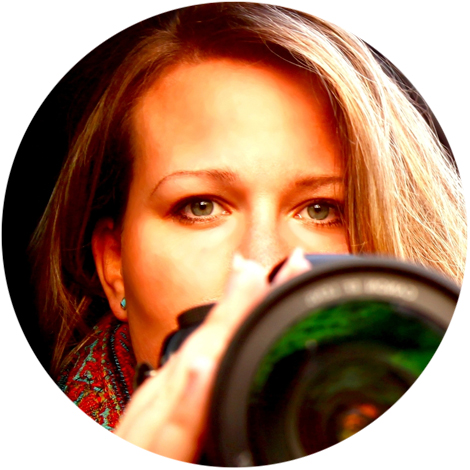 Lucie Debelkova regularly travels to all corners of the world on various photo assignments. Her philosophy is to take positive photographs highlighting the best a place has to offer, whether it's the vibrancy of the landscape, the architectural grandeur of ancient monuments or modern architecture or the warmth and friendliness of the people.
So, Lucie, where do you like to shoot most?
OK, it's going to sound obvious but it is Prague, the city where I was born. Although, not where I live now - that is Kuwait.
What is surprising, particularly to me, is that it was only once I had moved away and then came back that I looked at the city differently and realised it was perfect for my style of photography.
The style I like to use is a classic landscape composition but for a cityscape.
How does that work?
Well, Prague is one of the most photographed cities in the world, but when you look at most photos the composition is very similar, with the buildings filling the frame. I like to start with the river and develop an interesting foreground so the architecture forms the background.
It creates a different atmosphere to the city, one that is true to its history. The river is such an important part of what Prague is about.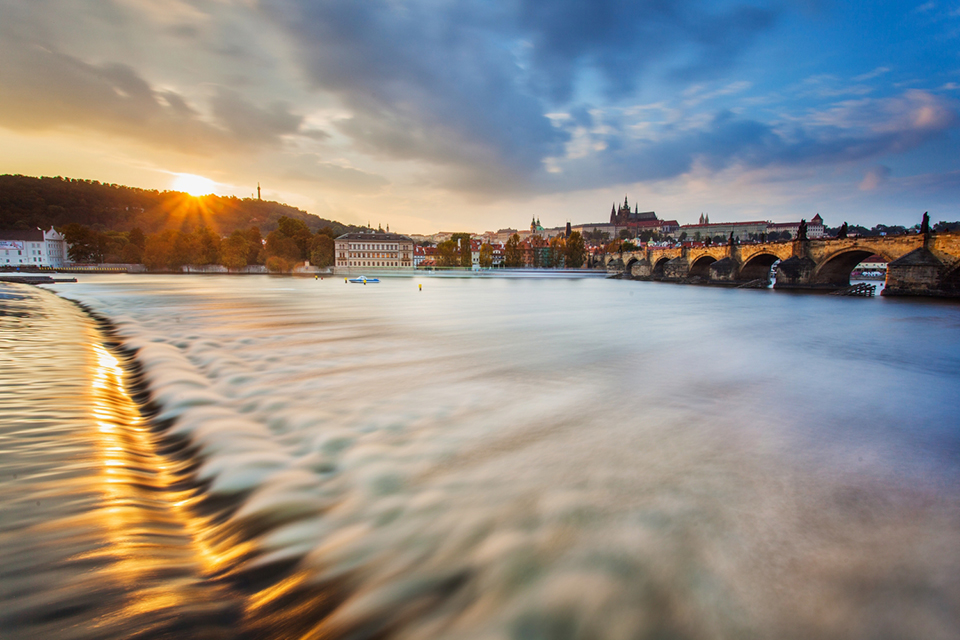 © Lucie Debelkova
You can see here how the twilight is my favourite time to shoot. And here the clouds and the amazing colour of the sky make the photo.
The colour is amazing, how do you achieve that?
You have to know when the sun will be in the right place, it doesn't come from that direction very often. I always use the TPE app (The Photographer's Ephemeris) to help me understand how the sunlight will fall. And plan around that. 
I like to use filters so I know in the camera the precise effect I'm going to achieve. I am not a big user of post-production. 
How do you get that perspective? 
As with my landscape photography I need to shoot from low down.  But in cities that can be difficult to achieve. With this shot I was hanging off the terrace of a hotel. But I was determined to get the weir as the foreground. 
Hanging off the terrace and still with a slow shutter speed? 
Yes, it was not easy! Actually when I go to cities I look for hotels and restaurants to shoot from. They often have the best views and from a terrace where you can set up. 
I know you want a low sun, but does its actual position as it goes down make that much difference? 
Oh yes, see here it is the same scene but the sun has shifted, so I have had to change my perspective, too. It gives the shot a very different feel. 
© Lucie Debelkova
Is lower always better for you?
With Prague the river is my starting point, so I'm prepared to get a little wet to get the perspective right. With this shot I was in the river with the ducks and swans. They are well-fed by the tourists and expected me to feed them too. I spent more time shooing them away, than preparing the shot. 
However, the river is rarely just the right height to make this shot work. Either too high and there is no foreground, or too low and not enough water. This day I was so pleased. But I had been there several times before and had no shot worth taking.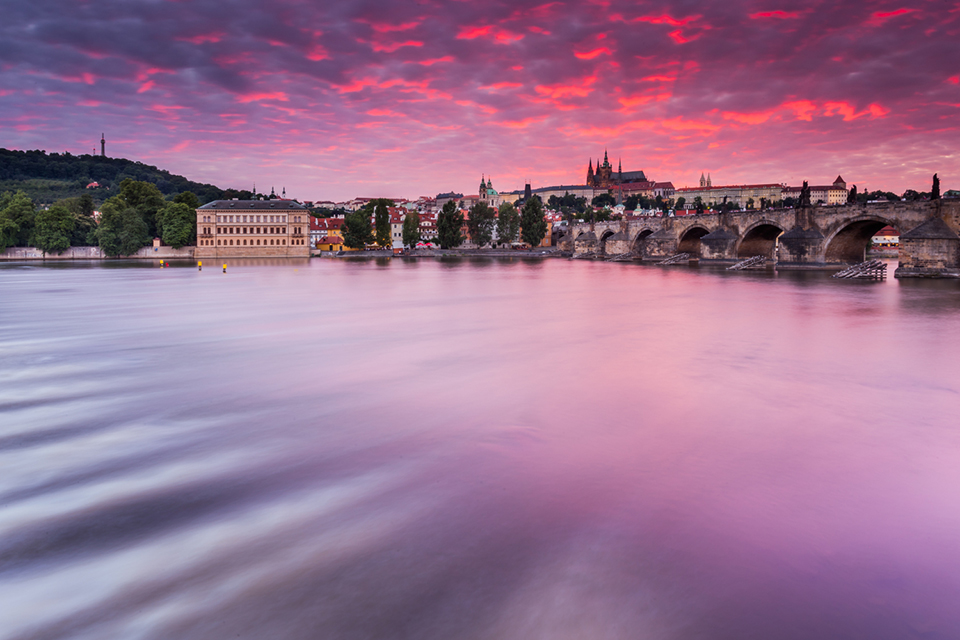 © Lucie Debelkova
I can understand why Prague is a great city to shoot in, but can you still find new places to shoot?
In cities there is always something different. They never stay the same, so each time I come back there is a surprise. Or when I return I look at something in a different way and I can visualise a great shot. Only the other day I was reading something by another photographer about a vantage point in Prague, and I thought "yes, that will work for my style too." But you'll have to wait to see where that is!? 
What's in my bag?
I always use a full frame EOS body, the EOS 5D Mark II is my current camera
Then most of the time I carry 3 lenses:
A wide-angle lens, currently the about 50% of my photos are with this sort of lens - I currently use the Canon EF 16-35mm f/4L IS USM Wide Angle Lens
About 40% of the time I use a standard zoom lens, the Canon EF 24-105mm f/4L IS USM, it is a great lens for landscapes 
Then about 10% of the time I need a bigger zoom and I use the Canon EF 100-400mm f/4.5-5.6L IS II USM
I like to create the shot I want in the camera and so I carry a lot of filters.