Capturing city photography
By their nature, cities are busy places, but there are times when the pace slows, such as late at night or very early in the morning. For this time of day, you will need to be adept at low light photography. That means slow shutter speeds, high ISO settings, and steady camera holding techniques.

The first thing to remember when taking low light photos is to stop your fully automatic settings from using the flash. You can do this by using the Flash Off mode and / or the Handheld Night Scene mode.
Flash Off mode – turn the camera mode dial to the Flash Off mode. Now your camera will have to use its capabilities differently to capture pictures without flash. It will do this by increasing the sensitivity to light (ISO speed), reducing the shutter speed and opening the aperture of the lens.
Avoiding unwanted blur from camera shake
In very low light conditions or at night you will need to avoid moving your camera while you capture a photo. Camera shake can create unwanted blur and ruin your shot. So put the camera on the ground, a solid table or handrail. Even pressing it firmly against the wall of a building will keep it steadier than your hand can hold it. Image Stabilizer lenses will also help.
Tip: The Flash Off mode is also the one to choose for shooting photos in city museums and venues where flash photography is not allowed or when the flash would spoil the ambience.
Handheld Night Scene mode
This useful mode takes a quick series of four pictures and then combines the results in one single frame, optimised for minimum camera shake. Since a lot of cities have restrictions about using tripods, the Handheld Night Scene mode can be your path to sharp shots in the city at night.
Take a small, fast aperture prime lens
A wide aperture prime lens like the Canon EF 50mm f/1.8 STM is always good to keep with you and is great for shooting in low light. Small and lightweight, this unobtrusive lens offers sharp image quality. Prime lenses' wide range of aperture settings offers fantastic control over depth of field. To make the most from these lenses, use Aperture priority mode (Av) and control the depth-of-field from shallow to deep or use Shutter priority mode (Tv) to control how movement is captured. Another benefit of using this kind of lens is that you have to move to get closer to a subject, rather than zooming, meaning you'll often find more interesting angles to shoot from. For city shooting or more general shots, check out the Canon EF 24mm f/2.8 IS USM or Canon EF 35mm f/2 IS USM.
Be ready for the shot at all times
Keep your camera ready to shoot at all times. This means that you need to be aware of how the light is changing around you as you walk through the city. If it gets darker then plan on increasing the ISO or opening the aperture. If it gets brighter then lower the ISO or close the aperture. This way your camera setting will be close to the ideal one should you come across a spectacular scene that you want to capture.
Tip: If a city has tall buildings, then check the position of the light between the buildings and think about how the available light might improve your image. You should also consider returning to the location at a better time of day when the light is how you want it.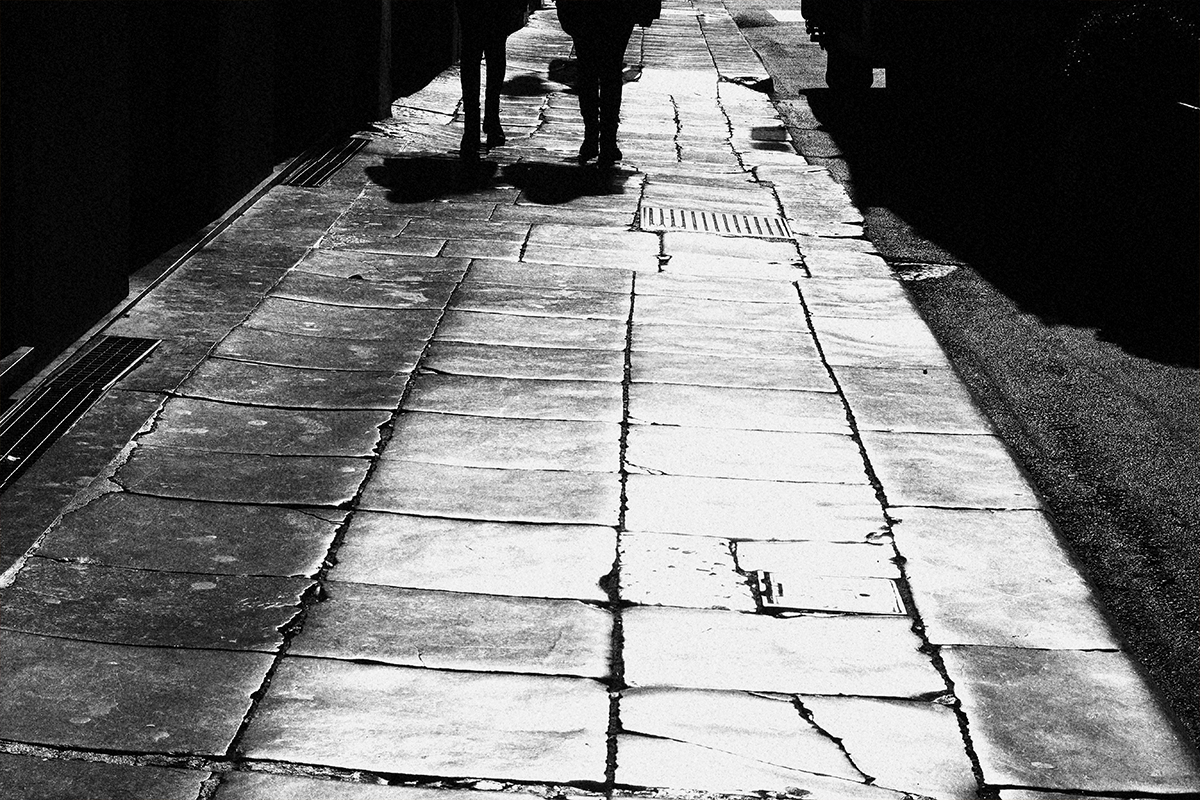 Using monochrome and filters
Use the Monochrome Picture Style on your camera to create black and white images in-camera. Since black and white is all about shadow and light using Monochrome mode will help you see the play of contrast. Your LCD will show the pictures in black and white, but if you shoot in RAW format, you can return to a colour image in the post-processing on your computer.
Often increasing the contrast setting of the Monochrome Picture Style and adding a yellow filter effect in bright sun will give your images even more dramatic contrast.
Did you know? Shadows are longer at the end of the day than in the middle, and that bright clear cloud-free days give shadows with the crispest edges.
Even if you are only visiting a city for a short period, a time-lapse is a great way to convey the fast pace of life. Some EOS cameras have a built-in intervalometer that you can set so the camera will take a still image every few seconds.
Make sure you use a stable tripod for the camera. You could try shooting a city street from a high-up hotel room to create an interesting portrait of a city from sunrise to sunset.
To capture enough pictures for your time-lapse remember that the shorter the interval, the longer the time-lapse will run. If you only shoot a few hours of still images, it is better to capture using a shorter interval as you can always speed up the film in the edit if needed.
Changing focus
In large cities with crowds of people it can be difficult to focus on distant subjects. Your camera will often find close subjects in the way and focus on them instead. In crowded locations you might want to zoom further in to the scene.
Small details make powerful images
Photographing a city is often about the small details which make it unique. It can be good to visit a city's markets and photograph things on sale (and the people selling them).
Besides capturing things that are different to those where you live, you can also shoot items, which are icons of a particular city, for example Seville oranges, Parisian baguettes or bratwurst in Berlin.
Tip: For small items, use the focus button to select the macro or close-up mode (it's the button with the flower or MF symbol) and then make sure you get close to the subject so it fills the frame.
In Smart Auto mode the camera should switch to Macro automatically. Simply hold the camera still for about a second or so and you should see the icon on the top right of your screen switch to a flower.
Shoot the same scene at different times
If time allows, photos of the same part of the city at different times of day will show the pace of life and how it changes.
With time to spare in the city you can choose to revisit a location at different times of the day to capture the changing people and light. Just three or four pictures taken at equally-spaced intervals throughout the day can give a sense of how the city changes.
Shooting moving subjects
When shooting moving subjects like people walking across a bridge or piazza, it is better to keep the camera still and turn the flash off – this will cause the camera to select longer shutter speeds to enhance the movement of the subject. When attempting this kind of picture look out for surfaces and places where the camera can be placed or held for maximum stability. Try experimenting with Shutter priority mode (Tv) if your camera has this feature. It allows you to adjust the shutter speed and explore your creativity.
Be prepared
Make sure your camera and you are ready to shoot the city throughout the day and night. Regardless of your camera type or model, it's wise to keep your battery charged and have plenty of room on your memory card so you don't miss a precious shot.
Shooting city scenes with your LEGRIA camcorder
Imagine that your movie is an advert for the city you're visiting or try to capture one slice of city life. Giving yourself a clear goal and story to shoot for will ensure that you shoot the right kind of video to tell your city story. You could focus on fashion, architecture, music or one specific street to make an interesting visual portrait of the ever-changing city.
Video snapshots
Use Video Snapshot mode to capture small sections of video that tell the story of the city. If the part of the city has interesting sounds it is often worth capturing a longer section of video to be able to use a continuous section of live audio across several separately filmed video clips. Audio Scene Select will automatically tailor the audio recording settings on the camcorder to ensure that the ambient sound of the city is captured clearly.
Tip: Capture the movement of the city. People or public transport are good subjects to show the dynamics of a city and how it changes throughout the day.
Keep an eye on the light
One important factor when videoing the city is lighting. You won't always have a choice. Inside museums and other interiors, light is often dimmed. In these situations, try to avoid walking shots. Take a shot from a stable position, hit pause, then set up your next shot.
When you're outdoors, daylight is a good time to shoot and show details though sunlight can sometimes result in harsh shadows. Overcast conditions often give much better results.
Shooting at night requires a little experimentation to get the results you want as light is limited. Try to start shooting at twilight, find well-let locations and use a tripod wherever possible.
Present your shots at their best
City images can make powerful prints which make great talking points when you display them on a wall at home. And once you've captured an image that you're proud of, why not show it off in all its glory - or send it to a friend?
When you return from your city shoot you could compile and print out your best images to make a stunning collage. Or choose a selection of images to print to make your personal guide to the city and the things you've discovered.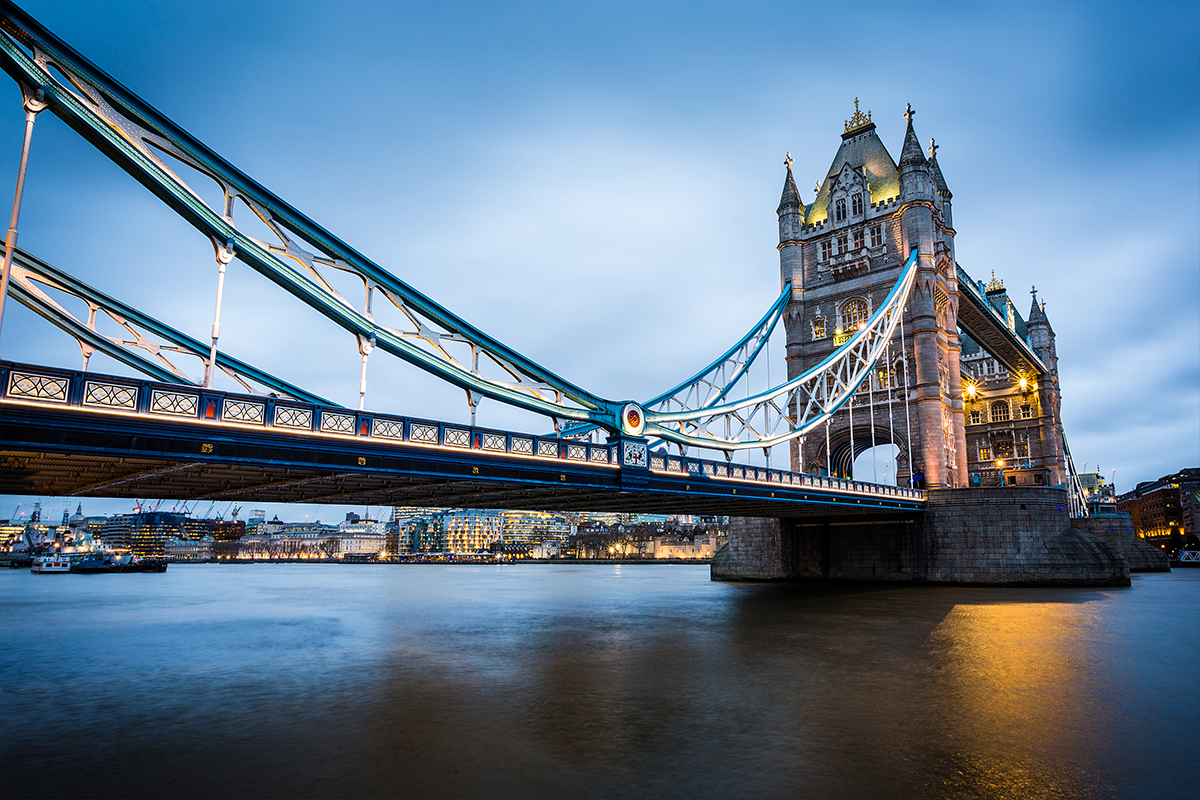 Send a friend a postcard
Small size prints such as 10x15cm or 13x18cm are ideal since these are a great size to share with friends and family. You could even send your picture as postcards printed on your PIXMA printer. Select a glossy paper like the Photo Paper Plus Glossy or Photo Paper Pro for the sharpest prints and most vibrant colours.